An Unexpected Blessing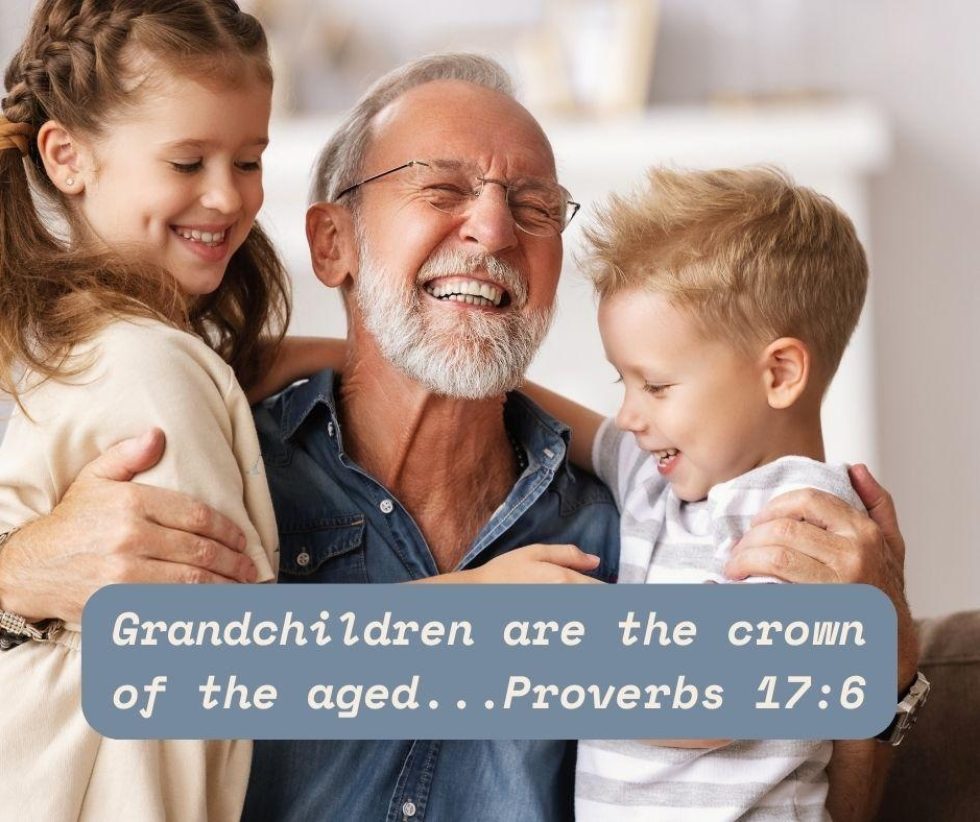 November 18, 2023
Grandchildren are the crown of the aged ...
Proverbs 17:6
Getting older comes with some advantages. Since we are nearing retirement, we can work less, which leaves more time for fun. Many people like to travel and see places they were not able to go to when they were younger. Others take on a hobby. This past year, I took on an unexpected surprise: my first grandchild!
Lois Wyse has written a book titled, "Grandchildren are so much fun, I should have had them first." In many ways, I'm finding out that she is right. I'm able to enjoy watching my granddaughter grow, explore, learn things, try foods for the first time, and discover life. She is one of those unexpected blessings that come with age!
Celeste Cummins
Storm Lake, IA
Blessed Father, thank you very much for the gift of children and grandchildren. Amen.
Reflect: Spend time with your grandchildren or young children that you know.
Read: Psalm 127:3-5 and Psalm 128